A1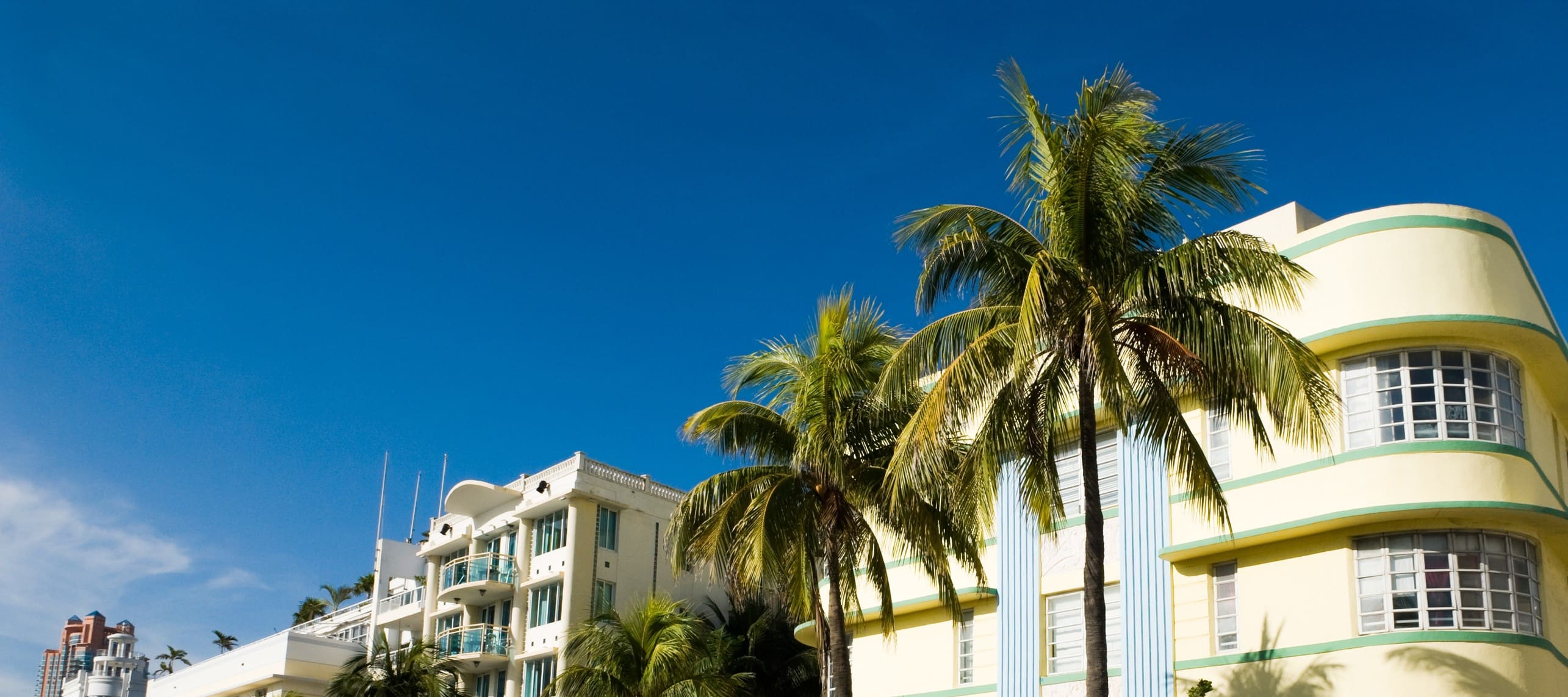 ReThink 2022
Define the future of work at our in-person, fully immersive, invitation-only event. Join us in Miami for candid conversations around key HR and payroll issues and emerge inspired, re-energized, and with new professional networks.
A15
Let's get real again
Break free from virtual meetings and learn from global leaders and industry experts. Enjoy discussion groups, workshops, breakout sessions and keynotes overflowing with insights and information. Find out what you can expect at ADP ReThink 2022 in this short video.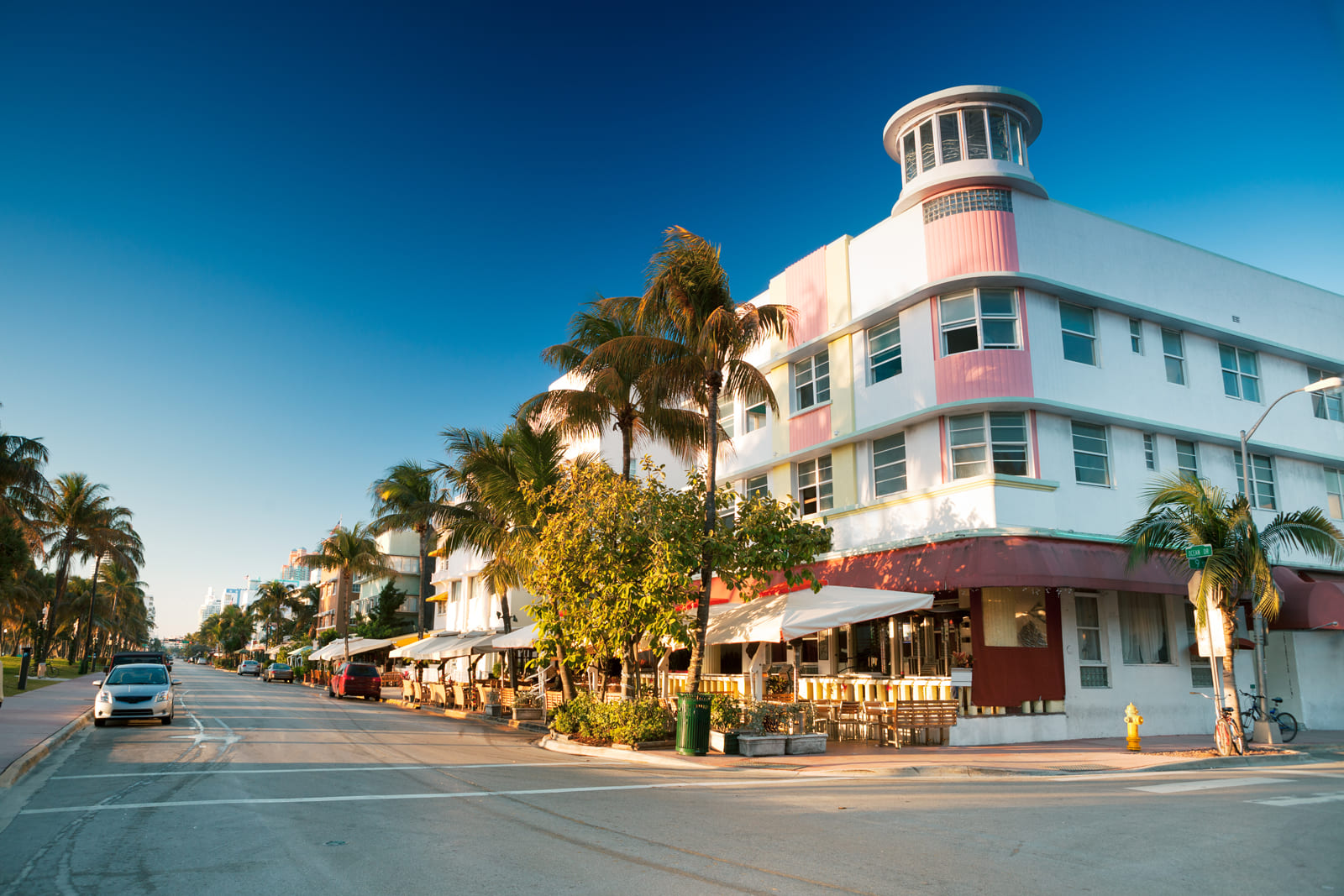 An agenda filled with dynamic, topic-led activities and presentations will give you plenty of ideas to take back to the office. However, among the richly timetabled sessions there will still be time to relax and unwind with your peers – leaders, change agents and thinkers responsible for global payroll and HR.
So, take your sunglasses and make the most of year-round sunshine while you experience what will be on offer outside the meeting room.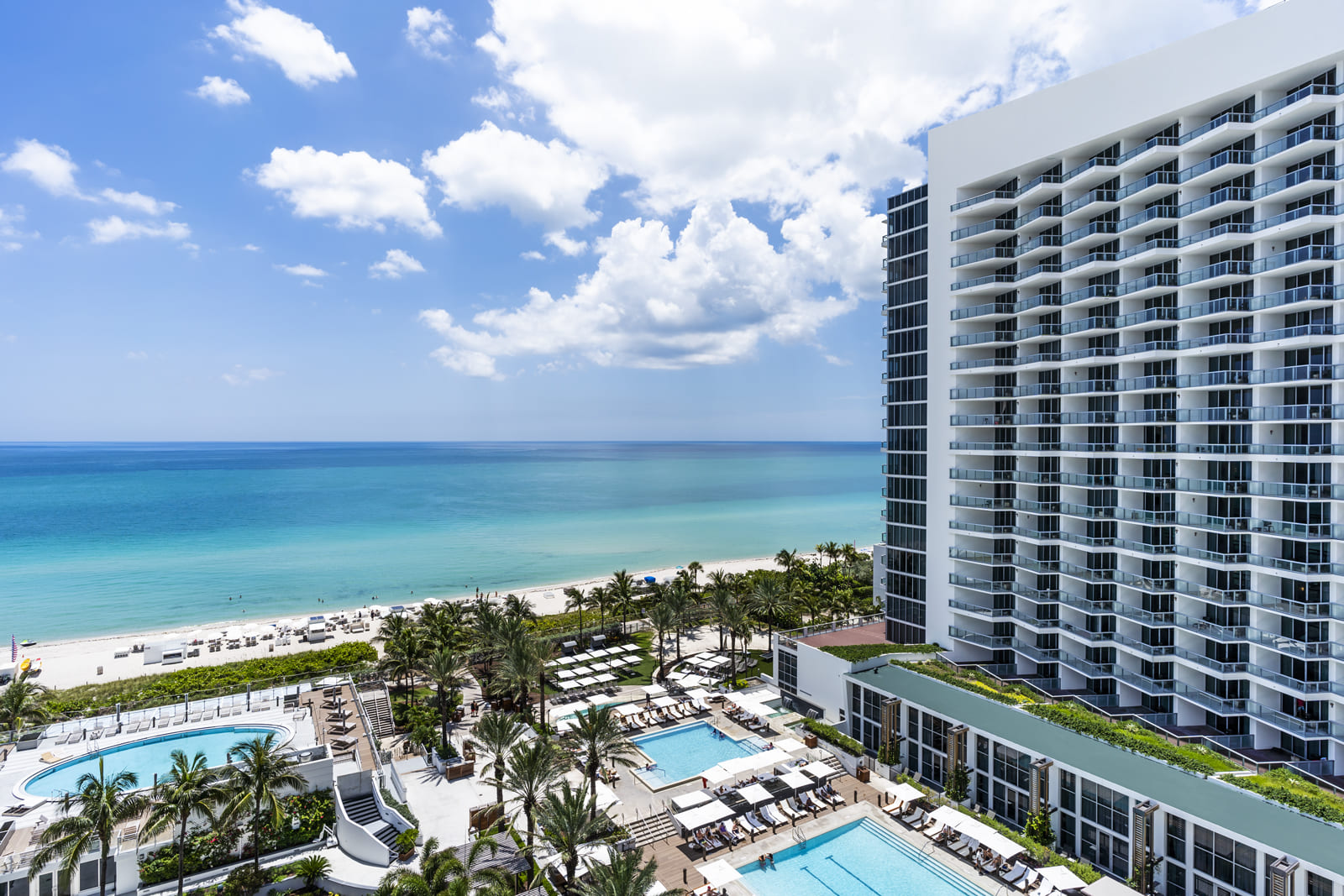 Often a change of scene can prompt creativity, new ideas and an open attitude. At ADP ReThink 2022, you'll be staying as our guest at the beautiful Eden Roc Miami Beach, designed by the iconic architect Morris Lapidus and perched on the edge of the Atlantic Ocean.
Surrounded by nostalgic glamour in a modern beachfront resort, you'll be perfectly placed to discover the latest trends, explore issues and discuss best practices in optimizing and future-proofing your commercial operations.
Hotel info
A2
Event Agenda
We've a lot to discuss, with daily keynotes, panel discussions, breakouts and workshops.
And of course, no agenda would be complete without networking, evening events, hosted lunches and early morning activities to make the most of the location - none of which are to be missed!
An outline agenda is below. We'll share more on speakers, sessions and timings in the coming weeks.
A17
DAY 1
9:30 AM – 12:15 PM
Executive 1-2-1 meetings (optional)
DAY 1
12:30 PM
Welcome and general session
DAY 1
2:45 PM – 3:10 PM
Networking break
DAY 1
3:10 PM – 4:40 PM
Breakout sessions
DAY 1
4:40 PM – 5:10 PM
General session
DAY 1
6:45 PM – 11:00 PM
Welcome reception and Dine Miami
DAY 2
6:15 AM – 7:15 AM
Pre-breakfast activity (optional)
DAY 2
7:00 AM – 8:30 AM
Breakfast
DAY 2
7:30 AM – 8:15 AM
Executive 1-2-1 meetings (optional)
DAY 2
8:30 AM – 10:15 AM
General session
DAY 2
10:15 AM – 10:45 AM
Networking break
DAY 2
10:45 AM – 12:45 PM
General session
DAY 2
12:45 PM – 1:45 PM
Lunch
DAY 2
1:45 PM – 2:35 PM
General session
DAY 2
2:35 PM – 3:20 PM
Breakout sessions
DAY 2
3:20 PM – 3:50 PM
Networking break
DAY 2
3:50 PM – 4:30 PM
Breakout sessions
DAY 2
4:30 PM – 5:00 PM
General session
DAY 2
5:00 PM – 6:45 PM
Executive 1-2-1 meetings (optional)
DAY 2
7:00 PM – 11 PM
Havana Night at the Eden Roc
DAY 3
6:15 AM – 7:00 AM
Pre-breakfast activity (optional)
DAY 3
7:00 AM – 8:30 AM
Breakfast
DAY 3
8:30 AM – 10:30 AM
General session
DAY 3
10:35 AM – 11:00 AM
Networking break
DAY 3
11:00 AM – 12:45 PM
General session
DAY 3
12:45 PM
Lunch and close
A7
We're delighted to announce our first speakers. Please continue to check back here to see who else is added to the line-up.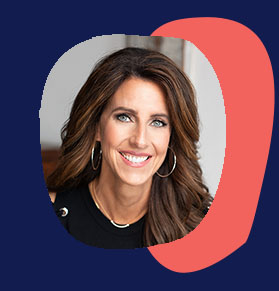 Carey Lohrenz
U.S. Navy's 1st Female F-14 Pilot, Aviator, Author, Speaker


Read more As the first female F-14 Tomcat Fighter Pilot in the U.S. Navy, having flown missions worldwide as a combat-mission-ready United States Navy pilot, Carey Lohrenz is used to working in fast moving, dynamic environments, where inconsistent execution can generate catastrophic results.

The same challenges are found in business: markets change, customer needs evolve and if you do not adapt quickly your company is at risk. In her motivating and engaging keynote presentations, Carey shares her fascinating experiences operating in one of the world's most challenging environments – an aircraft carrier. She is uniquely qualified in the fundamentals of winning under pressure, reducing errors and overcoming obstacles. Her mastery of these fundamentals can help your team triumph in this high risk, time crunched world.

Carey is a powerhouse in the field of delivering engaging leadership, high performing organizations and diversity training that directly impacts a company's ROI and bottom line. Her experience in the all-male environment of fighter aviation and her ability to pass on the lessons learned in her career allow her to deliver insight and guidance from a credible platform on women's leadership issues.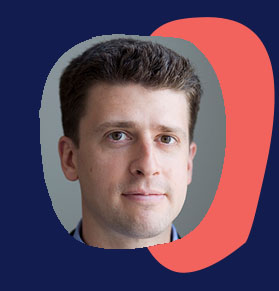 Dan Heath
Innovative Business Thought Leader and New York Times Best-Selling Author
Read more Dan Heath is the co-author, along with his brother Chip, of four long-running bestsellers: Made to Stick, Switch, Decisive, and The Power of Moments. The Heath Brothers' books have sold over three million copies worldwide and been translated into 33 languages. Dan's new book Upstream: The Quest to Solve Problems Before They Happen was an instant Wall Street Journal bestseller, and it was included on "best books" lists from Apple, Amazon, the Financial Times, and others.

Dan is a Senior Fellow at Duke University's CASE center, which supports entrepreneurs who fight for social good. He is an entrepreneur himself, having founded Thinkwell, an innovative education company that next year will celebrate its 25th anniversary. Dan was named in 2013 to the Thinkers 50, a ranking of the world's 50 most influential management thinkers, and also to Fast Company magazine's list of the Most Creative People in Business. He has spoken to teachers, police chiefs, U.S. senators, interior designers, Navy admirals, health care leaders, marketers, ministers, and countless executive teams, across 26 countries on 6 continents. (He's still waiting for that invitation from Antarctica.)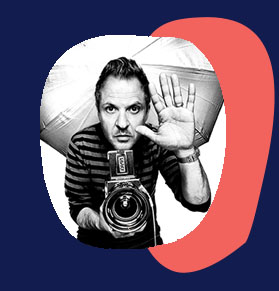 Platon
World-Renowned, Award-Winning Photographer; Founder, The People's Portfolio
Read more After working for British Vogue for several years, Platon was invited to New York City to work for the late John Kennedy Jr. and his political magazine, George. Shooting portraits for a range of international publications including Rolling Stone, The New York Times magazine, Vanity Fair, Esquire, GQ and The Sunday Times magazine, Platon developed a special relationship with TIME magazine, producing over 20 covers for them. In 2008, he signed a multi-year contract with The New Yorker.

Platon's New Yorker portfolios have focused on themes including the U.S Military, portraits of world leaders and the Civil Rights Movement. In 2009, Platon teamed up with Human Rights Watch to help them celebrate those who fight for equality and justice in countries suppressed by political forces, earning him a Peabody Award for collaboration in 2011.

In 2013, Platon founded a non-profit foundation named The People's Portfolio. The foundation aspires to create a visual language that breaks barriers, expands dignity, fights discrimination, and enlists the public to support human rights around the world. He serves as the Creative Director at Large for the Center for Civil and Human Rights in Atlanta, Georgia. Platon's first film, My Body Is Not A Weapon, features survivors of wartime sexual violence and 2018 Nobel Peace Prize Laureate Dr. Denis Mukwege. Platon's life's work is the subject of a Netflix documentary, Abstract: The Art of Design.
Marcus Buckingham
New York Times Best-Selling Author, Researcher, and Founder of the Strengths Revolution, Head of ADP Research Institute - People + Performance
Read more
Marcus Buckingham is a global researcher and New York Times best-selling author focused on unlocking strengths, increasing performance, and pioneering the future of how people work. He is the author of two of the best-selling business books of all time, has two of Harvard Business Review's most circulated, industry-changing cover articles, and his strengths assessments have been taken by over 10 million people worldwide. He now leads People + Performance research at ADP Research Institute, spearheading ground-breaking global studies on resilience and engagement.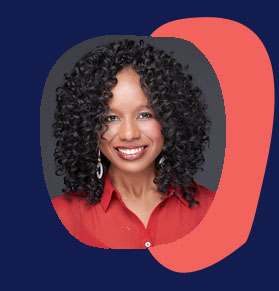 Nela Richardson
Chief Economist
ADP
Read more Nela Richardson joined ADP as Chief Economist in November 2020. Nela is the co-head of the ADP Research Institute and leads economic research for ADP. Previously she was Principal and Investment Strategist at Edward Jones, a financial services firm. Nela is also the former chief economist at Redfin Corp., a national real estate brokerage and technology company. Nela also served as a senior economist for Bloomberg, L.P., covering housing and financial markets, and has held research positions at the Commodity Futures Trading Commission (CFTC), Harvard University's Joint Center for Housing Studies and Freddie Mac. She also worked as an adjunct finance professor at the Carey School of Business at John Hopkins University.

Nela earned a doctorate in economics from the University of Maryland-College Park with concentrations in financial economics, international finance and economic development. She obtained a master's degree in economics from the University of Pennsylvania and a bachelor's degree from Indiana University in Bloomington, where she was a triple major in mathematics, economics and philosophy.

Nela regularly provides insight on the economy, real estate trends and capital markets to policymakers, consumers and media. Nela serves on the foundation boards for the U.S. Chamber of Commerce and the National Association of Business Economists. She also is a member of the Bureau of Economic Analysis (BEA) Advisory Committee and the Conference of Business Economists.
Kelsi Black
Senior Director, HR and Payroll Service Line
Bristol Myers Squibb
Read more Kelsi joined Bristol Myers Squibb in July 2014 as the North America Capability Center Lead and played a pivotal role in the establishment of their HR shared services and the global implementation of Workday. In her current role as Senior Director Core HR & Payroll Service Line, she has global accountability for the end-to-end processes and tools that enable the employee life cycle (workforce administration, payroll, time, and absence), learning administration, security for Workday and ADP, and reporting services. Kelsi co-leads the People Services/Finance Governance team, and stewards collaboration between Human Resources and Finance on enterprise-wide initiatives.

Certified as a Six Sigma Black Belt in 2005, Kelsi parlayed her skill as a process and project management expert to successfully lead HR Shared Services and HR systems implementations at Coca-Cola and Time-Warner before joining Bristol Myers Squibb. While at Coca-Cola, Kelsi was the Program Manager for the integration of HR processes at the establishments of Coca-Cola Refreshments, integrating systems to manage 67,000+ associates from five affiliate organizations into a single human resources delivery model.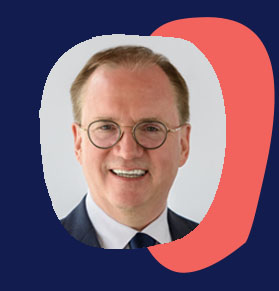 Robert Dunigan
Senior Vice President, Operations Finance
Four Seasons Hotels and Resorts
Read more Robert is responsible for the overall finance operations for Four Seasons Hotels and Resorts worldwide, with 125 properties stretching across 47 countries. Areas in Robert's scope include accounting, financial planning and analysis, shared services and outsourcing, operational financial reporting, insurance and risk management, procurement, and property strategic planning.

Robert's earlier experience includes work with Ian Schrager Hotels in New York and with Omni Hotels, both in hotel and corporate positions. He is a graduate of the University of New Hampshire.

Robert is a member of the Executive Committee of the University of New Hampshire Hospitality Advisory Board, serves on the Board of the McMichael Canadian Art Foundation, and does volunteer work for the MS Society of Canada.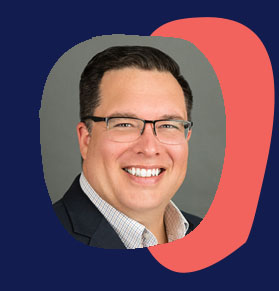 Marc Fafard
Executive Director of Payroll
Raytheon Technologies Finance Services

Read more Marc oversees global payroll, tax, mobility and time and attendance services. Prior to the merger with Raytheon Company in 2020, Fafard worked in the corporate tax organization at United Technologies Corporation, where he focused on employment tax planning and compliance activities.

He joined UTC's Global Financial Services (GFS) in 2009, where he developed the global payroll vision and strategy, which is currently live in Raytheon Technologies' top 16 countries of employment. During his time with GFS, he contributed to a tax innovation that currently has a patent pending.

Marc began his career in public accounting with Deloitte, initially working with the corporate income tax practice where he first had the opportunity to work with Raytheon Technologies, and later, building a merger-and-acquisitions-focused compensation and benefits taxation practice. He then moved to Aetna, where he led the employment and product tax organization.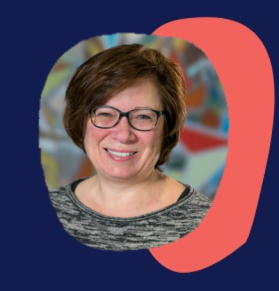 Anne Marie Lapczynski
VP, People Services
Bristol Myers Squibb
Read more Anne Marie joined Bristol Myers Squibb in November 2016 as the VP, People Services. She leads the global team responsible for the efficient and effective performance of the HR Services provided to employees around the world. The scope of People Services includes HR advisory services, reward operations (compensation, benefits, equity, and mobility), talent operations (learning administration and performance management), payroll, workforce administration and employee relations.

Prior to joining Bristol-Myers Squibb, Anne Marie spent 32 years at Unilever. During that time, Anne Marie held various roles in Finance and IT before moving into HR. She held HR Director roles in support of country, region and global employee populations. She was a member of the team tasked with transforming the HR function and updating HR processes across Unilever globally. Her last role at Unilever was Head of HR Services in which she led a global team responsible for the delivery of HR Services to employees around the world. It was in this role, that she led the implementation of Workday for over 170,000 employees as a single instance go-live in 14 months including implementation of the annual pay review using Workday. Anne Marie is based in Bristol Myers Squibb's North America Capability Center in Tampa, Florida. In 2019, she was appointed as Head, North America Capability Center.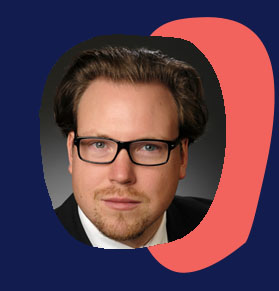 Volker Schrank
Senior Director Employee Experience and HR Technology
Mondelez International
Read more Volker is accountable for all HR technology as well as the strategy, design, development, deployment and support of all employee experiences delivered via the global in-house shared services organization 'People Services'. Volker supports 88,000 employees across 80 countries.

Prior to joining Mondelez in 2015, Volker spent 10 years at Accenture working on cross-industry consulting and implementation projects in the areas of HR diagnosis, HR strategy, HR organization design, HR shared services as well as global business services and talent management processes such as performance management, compensation, benefits, learning, skill management and succession planning.
A8
The event not to be missed!
Don't just take our word for it!
Here are some of the comments from delegates at ADP ReThink 2020 in Rome:
"This hasn't just been a conference where you go along for the ride, this is fully immersive, strategy challenging, directed and focussed learning for all delegates."
"The quality of speakers was outstanding! I found significant value in attending and will implement several things that I learned at the conference."
"The first day presentations were spot on. They helped to frame our work and future, and generated new insights that we can take back to our companies."
"Great to learn from others – what has worked and what hasn't. Networking and new trends."
"ADP ReThink is one of the best, if not the best event I have had the privilege to attend."
"Strong experts for each theme, this brings seniority to the conference and great insights."
Previous
Next
A15
Get a taste for what's in store
Discover more about what you can expect at ADP ReThink 2022 in our event brochure.
A1

ReThink 2022
Join us in Miami, April 2022, to define the future of work at our in-person, fully immersive, by personal invitation-only event.